Kitchens
Meblo trade osigurava privatnost i najmoderniji sustav zaštite Vaših podataka - Secure Socket Layer (SSL) protokol sa 128-bitnom enkripcijom i MD5 algoritmom.
Modern kitchens Alples
"Start" Alples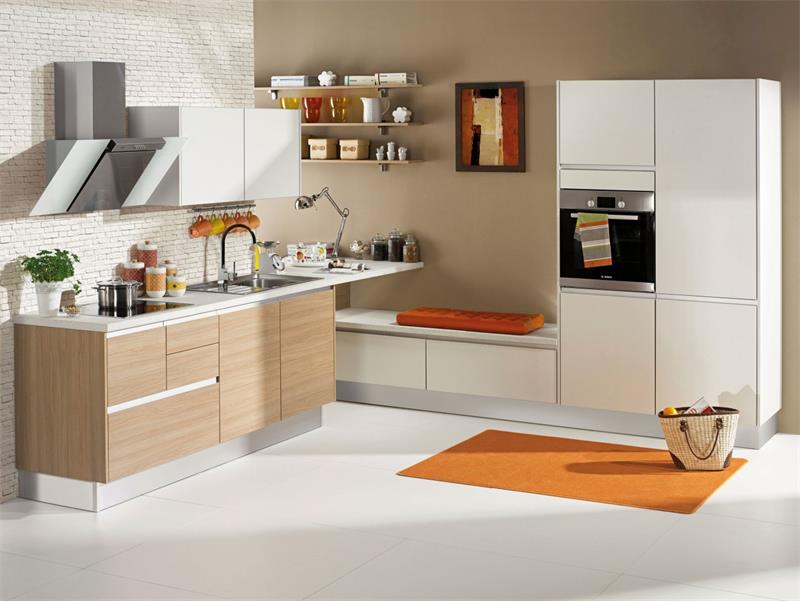 The warmth of wood and light neutral colors of the Start modern kitchen are an excellent surroundings for creativity and work. With it's practical and contemporary elements and additions this kitchen is the perfect choice for all those who value practicality. However, there is no need to choose between practicality and aesthetics because the style of this kitchen with smooth lines, and no unnecessary details, will not disappoint you. Tailor-made Start kitchens, with the right choice of elements provide the maximum usability of space. Start modern kitchens offer a wide selection of basic elements for the kitchen, and the largest selection of wooden decorations of all other models, including a choice of modern variants of natural and gray oak which can also be combined with calm decors in color. As with other kitchens, there is a choice of additional elements and equipment, respecting ergonomic requirements for safe and comfortable work and high quality production. An important factor is the price of the kitchen, above all a favorable ratio of quality and price, which only increases the value of kitchen Start.
"Urbana" Alples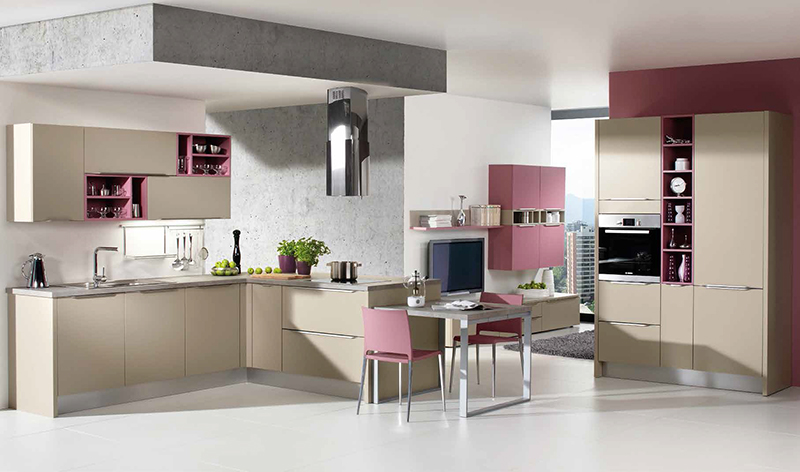 Urbana modern kitchens are decorated with clean lines that reflect modernity and timelesness. Wooden decor made from rowan or beech tree complement the colors from calm natural to striking such as purple and turquoise, matte or high gloss. This modern kitchen is certainly a great choice for those who, besides functionality and quality, value the contemporary look. The interweaving of wood and varnished lacquered surfaces is a mixture of nature and urbanity, which gives a classic kitchen feel, while the unique color of glossy painted surfaces in the kitchen brings the spirit of cosmopolitanism. By deliberately choosing the basic and additional elements, and with the appropriate adjustment to the space where they are needed, you will get a tailor-made kitchen. Functional, ergonomically shaped kitchen elements are made of quality materials and have built-in quality fittings. Functionality is also enhanced by a variety of drawers, such as anti-slip pads, plate holders, partition systems, bumper system ... With their use, your kitchen will be easy to use and maintain.